KARLIE KLOSS WAS SPOTTED CARRYING THE NEW JEREMY SCOTT X LONGCHAMP BAG
By eyertt — Januar 22, 2018
American top model and entrepreneur Karlie Kloss, was recently spotted carrying the new Jeremy Scott x Longchamp bag, "Viva Avant Garde" (Summer 2018 collection), in the streets of New York City.
Please credit: Splash News. This photo is free of rights for PR usage exclusively during a period of 6 months from January 17th until July 16th 2018.
French luxury House Longchamp was founded in Paris in 1948 by Jean Cassegrain, and is still owned and run by the Cassegrain family today. Longchamp's handbags, luggage and accessories have a worldwide reputation for craftsmanship and quality, which now extends to shoes and ready-to-wear collections. Longchamp is an international brand that has maintained momentum and energy across the decades. It epitomizes French flair, fresh and inspiring creativity, as well as sharing the lives of women and men across the world who enjoy a touch of luxury every day. Refreshing advertising campaigns and exciting collaborations with artists underline the contemporary and sometimes playful spirit of Longchamp, which owns more than 300 exclusive boutiques worldwide.
About Author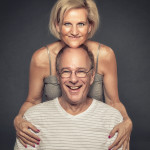 Mein Name ist Ralf Eyertt und ich bin der Initiator dieses Magazins. Mein Fotografen Profil befindet sich unter http://ralf.eyertt.de
View all eyertt posts.