Cocktail Time: GINGER BEER – HOMEMADE
By eyertt — September 04, 2020
GINGER BEER – HOMEMADE
Ingredients Ginger Syrup:
1 cup granulated sugar
½ cup water
2 teaspoon/100 gr grated fresh ginger
Ingredients Ginger Beer:
Ginger Syrup
2 limes, juice and zest
Sparkling Water
Ice
Directions:
Ginger Syrup: Peel and grate ginger. Place ginger sugar and water in a saucepan over medium heat and stir until the sugar is dissolved. Turn off the heat and allow the mixture to steep for an hour, you can also place it into the fridge.
Ginger Beer: Pour 3 or 4 tablespoons of ginger syrup over ice
Add sparling water
Garnish with lemon slice
About Author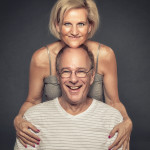 Mein Name ist Ralf Eyertt und ich bin der Initiator dieses Magazins. Mein Fotografen Profil befindet sich unter http://ralf.eyertt.de
View all eyertt Beiträge.