Cocktail Time: VODKA ENERGY Cocktail
By eyertt — September 22, 2020
VODKA ENERGY Cocktail
Ingredients:
4-6 cl Vodka (i.e. Smirnoff)
20 cl Energy Drink (i.e. Red Bull)
Ice
Half slice of lemon
Directions
Place ice cubes into a long drink glass
Pour Vodka and Energy Drink over ice
Add half lemon slice
About Author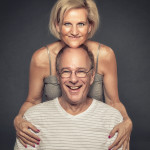 Mein Name ist Ralf Eyertt und ich bin der Initiator dieses Magazins. Mein Fotografen Profil befindet sich unter http://ralf.eyertt.de
View all eyertt Beiträge.