It was the Official Cosmetic brand for Miss Universe Pageant, Miss USA Pageant, Ms Bahamas, Ms Jamaica, Caribbean Next Top Model, the Red Carpet events in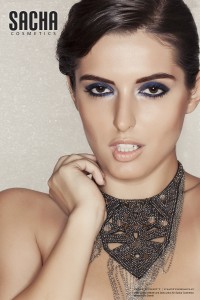 Beverly Hills, and L.A. Style TV Fashion Show.
Founded over 40 years ago, and previously only available in the Caribbean and the U.S., Sacha Cosmetics has crossed the Atlantic and will now also be available in Switzerland.
Trinidad born, New York bred and educated Zalina Walchli, Makeup artist and Beauty Consultant will soon sell Sacha products exclusively in Switzerland and later throughout Europe.
The cosmetics line was initially designed for darker skin tones, but is now also available for yours (Caucasian, Latin, Asian, African and Indian).
For the launch of the product in the Swiss market, distributors are needed. Makeup Artists, Hairstylists, Saloons, students of Makeup/Beauty Schools will be offered special Pro discounts.
Contact: zalina@zalinawalchlimakeup.com or (+41) 076 360 2474